Die Kieler Power Metal Band Firth of Drangiss konnte am 13.05.2017 so richtig feiern: Sie veröffentlichten ihre erste EP!
Dazu luden sie zu ihrer EP Release Show ins Kieler Hot Rock ein.
Ich durfte vor Konzertbeginn ein kleines Interview mit der Band zur EP führen.
"Firth of Drangiss – EP Release Show"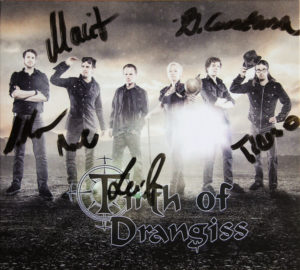 Der Verkauf startete beim Öffnen der Türen und bald begann wieder eines ihrer großartigen Konzerte.
Keiner wird dies je vergessen 🙂
Kaufen und hören lohnt sich!!