Zusammen das große Geld machen
Im Interview mit The Moneybrothers
Sie sind DIE Unplugged-Coverband aus Elmshorn – The Moneybrothers. Bisher habe ich Bands getroffen, die ihre Songs selber schreiben. An diesem sehr frischen Herbsttag fuhr ich nach Elmshorn, um bei heißem Kaffee mit den Jungs über ihre Karriere als reine Coverband zu sprechen. Sänger Julian war leider beschäftigt und kam erst zum Schluss zu uns.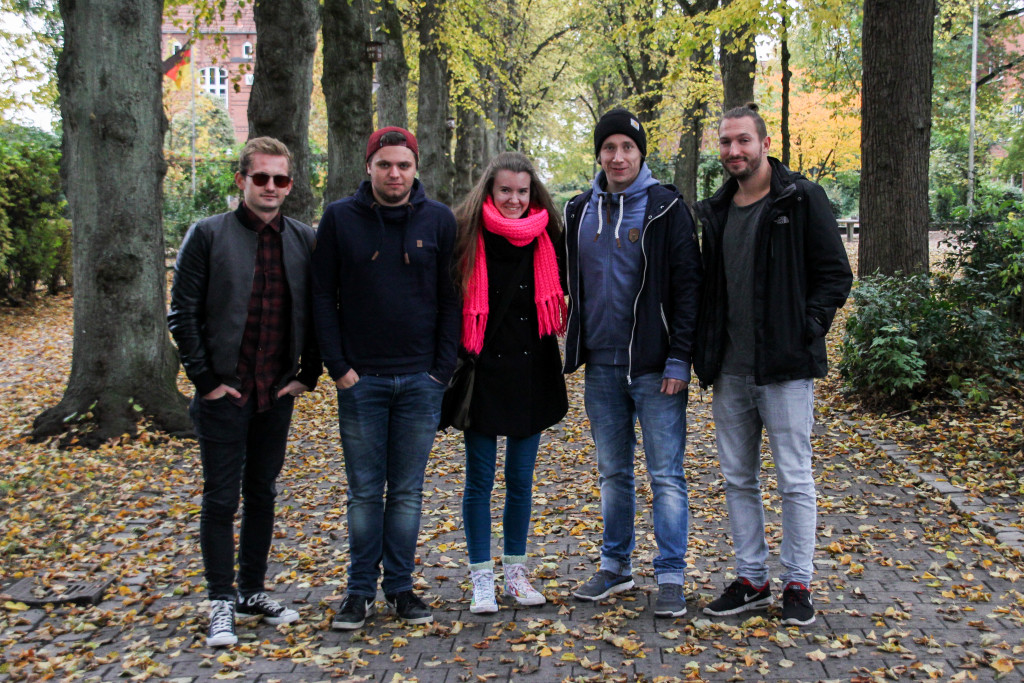 Die Geldbrüder
Sie sind stolz, Elmshorner zu sein: Julian (27) ist Hauptsänger und an der Akustikgitarre, Thole (27) singt und schlägt ebenfalls in die Saiten einer Akustikgitarre, Bassist Fleming (22) bringt Druck in die Songs und singt und Alex (26) ist ebenfalls für den Gesang zuständig und fügt mit seinem Cajón den nötigen Beat hinzu.
Julian setzt sich und erzählt: "Dass ich Gitarre spiele hängt mit meinem Bruder zusammen, der früher sehr viel gespielt hat. Irgendwann habe ich seine Gitarre im Schrank entdeckt und selber darauf versucht zu spielen. Dann haben wir bald zusammen gespielt und später habe ich mich mit einem Freund zusammen getan. Mit der Zeit kam natürlich der Gesang dazu."
"Bei mir fing das ganz klassisch durch meinen Papa an, der auch in einer Band spielt und irgendwann gesagt hat `Du musst jetzt ein Instrument spielen´. Ich wollte das gar nicht, aber ich habe es dann doch gemacht und jetzt läuft es", erinnert sich Thole.
Genauso klassisch fing es für Flemming mit dem Bass spielen an: "Ich bin bei mir in der Schule in einer AG für Gitarre und Bass gewesen. Dadurch habe ich erst Gitarre gespielt und dann wurde … [weiterlesen].